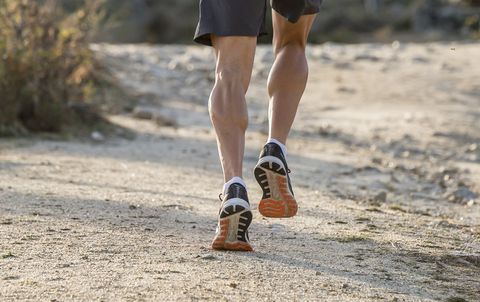 Running is something that many people enjoy and want to continue to do as they age. In recent years there has been increased participation by master's athletes (> 35 years old) in endurance events such as half marathons, this may also be due to people taking up running later in life. There are significant health benefits related to endurance running such as the influence on cardiovascular health, muscle health and bone health. But as we age there are cardiovascular and biomechanical changes that can influence what running injuries occur. Some of these changes are decreased maximum heart rate, decreased aerobic capacity, decreased calf muscle volume, decreased tendon stiffness, decreased ankle power and increased cadence.

Older runners tend to have more muscular and tendinous injuries compared to younger runners and the most common running related injury in master's athletes is Achilles tendinopathy, this is thought to occur when training loads exceed the maximum capacity of the tendon resulting in pain and tissue damage. There are two main muscles in the calf, gastrocnemius and soleus and during running Soleus produces more than two times the force of gastrocnemius. Muscle weakness is an important factor and runners who have greater strength in their calf muscles have found to have a lower risk of developing an Achilles injury. Recent research has found that weakness in Soleus has appears to be responsible for the majority of deficits associated with Achilles tendinopathy.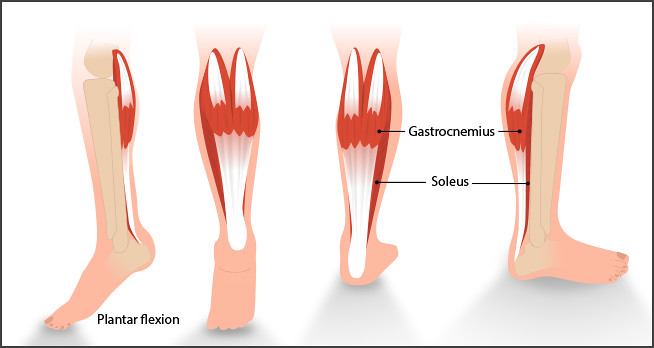 How do we target Soleus when performing strength training? Soleus attaches below the knee, so instead of doing calf raises with straight legs, the knees have to be bent or you can also do seated calf raises. Rehabilitation will need to involve heavy, slow resistance training starting with the load being slowly progressed for at least 6 months. Once symptoms decline, jump training and a graded return to running program should be introduced.
Overall for all runners, a regular strength program with added focus on the calf muscles should be included with regular training to improve performance and reduce the risk of injuries.
REFERENCES
DeVita, P., Fellin, R. E., Seay, J. F., Ip, E., Stavro, N., & Messier, S. P. (2016). The Relationships between Age and Running Biomechanics. Medicine and science in sports and exercise, 48(1), 98-106.
O'Neill, S., Barry, S., Watson, P., Plantarflexor strength and endurance deficitsassociated with mid-portion Achilles tendinopathy: The role of soleus, Physical Therapy in Sports (2019)
Willy, R. W., & Paquette, M. R. (2019). The Physiology and Biomechanics of the Master Runner. Sports medicine and arthroscopy review, 27(1), 15-21.