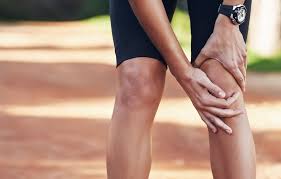 A lot of people experience clicks and squeaks in their knees often when standing up or when using stairs. This is actually quite normal and is not a sign of disease.
The article linked below has comments from David Hunter who is the Chair of Rheumatology at the University of Sydney and Physiotherapist  Justine Trethewey on how exericse and weight loss are key to maintain our knee health.
David Hunter also explains why programs should be integrated with childrens sport to help prevent knee injuries and save them from future problems.
https://www.smh.com.au/lifestyle/health-and-wellness/how-exercise-saved-my-clicky-knees-but-i-should-have-started-sooner-20200204-p53xqf.html